NOOR AL-ISLAM SOCIETY
STATEN ISLAND, NY
Donate

us to help our
community provide

Iftar meals

.
All of the donations will be used exclusively to provide Iftar meals to the Noor Al Islam Community.  Donations are crucial, especially during this extra ordinary year due to the impact of COVID-19 Pandemic, during which millions of people have lost their livelihoods & incomes and are struggling to put food on the table.  These meals will help those who are in dire need, ill, and cannot provide meals to their children – We are appealing you for your generous donations to cover the costs of food and urge you to become a sponsor of this program for the worthy cause of feeding a needy person and family.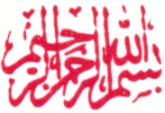 جمعية نور الإسلام
ستاتن أيلاند – نيويورك
Volunteer

your time and talents
We welcome you to join us to help our community. Your time and commitment can make a big difference in everyone's lives. We are providing Iftar meals to our community during Ramadan. Iftar meals are available an hours before breaking the fast. Take an hour or two from your valuable time to join us to help your neighborhood.